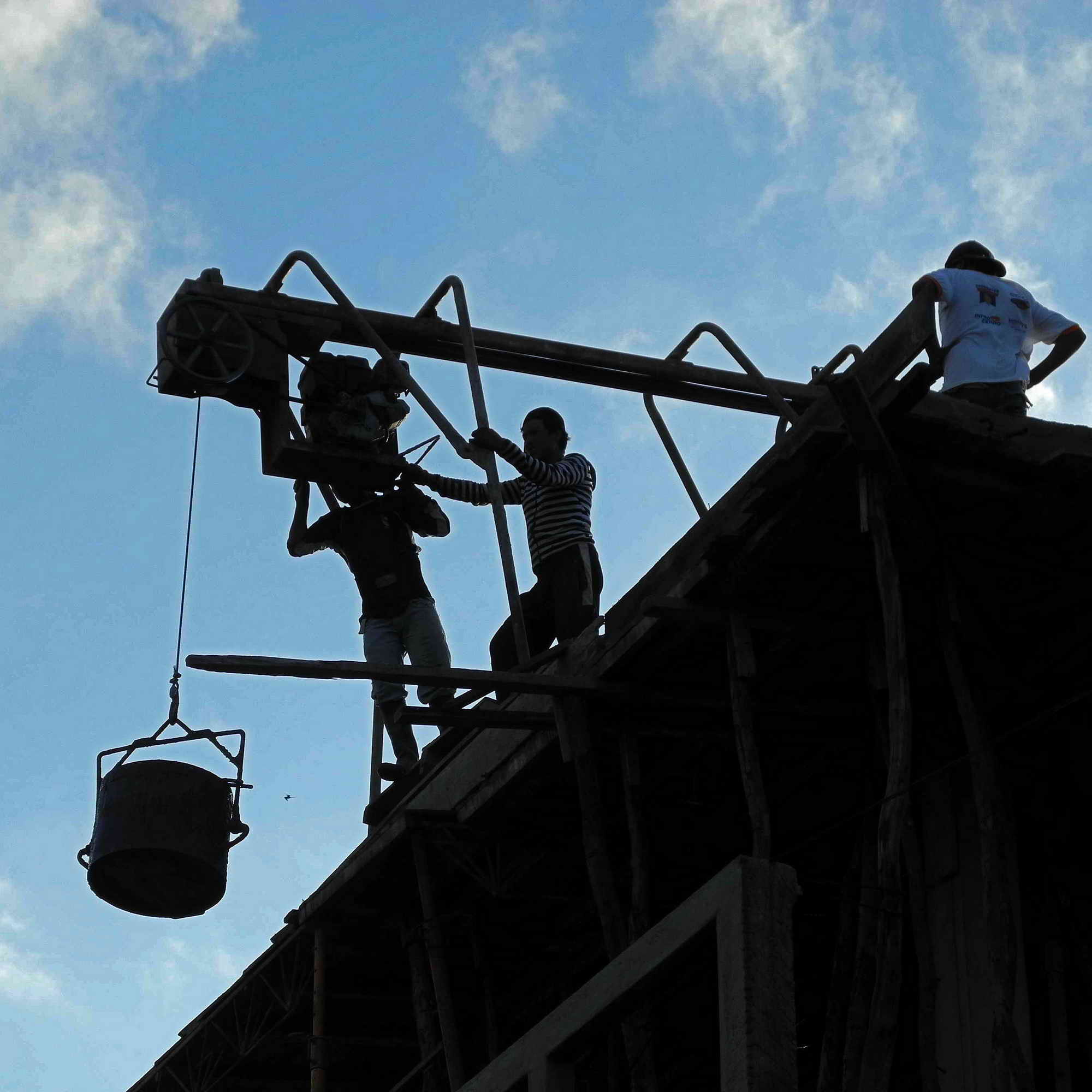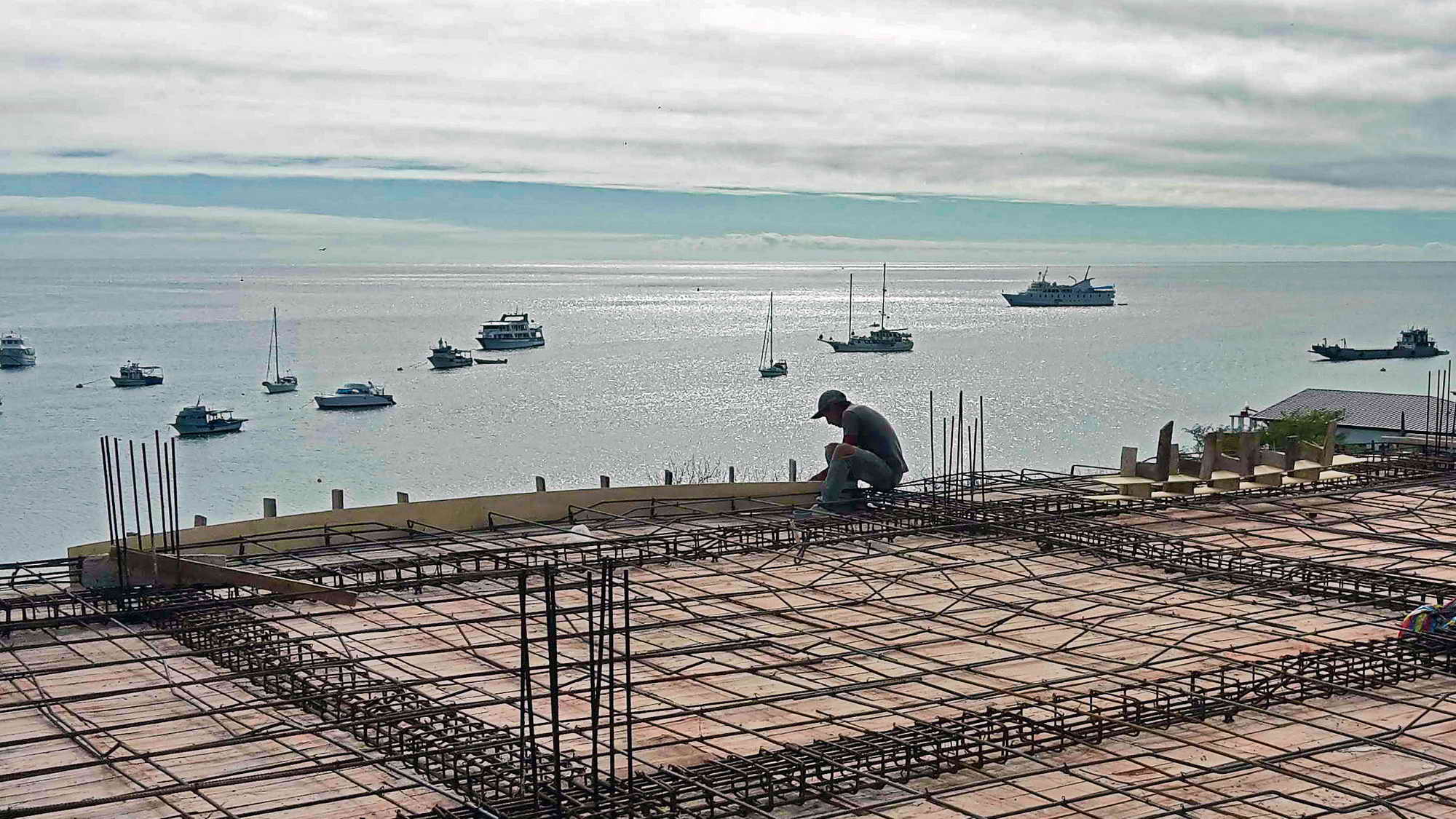 He's been busy...
After 38 years working in construction as a structural designer, estimator, planner, project manager, consultant and expert witness, I upped stakes, with my family (Maria Elena, Daniel and Leonardo), and moved to the Galapagos Islands in Ecuador.
I was not coming here to retire - More like starting afresh, in a completely different world. A world with unique challenges and rewards.
Before moving to Galapagos, we had already opened a travel agency and invested in land, with a view to building our new home and business. That was December, 2008.
We are now living in the port town of Puerto Baquerizo Moreno on San Cristobal Island (pop. ~ 6,000). We have built a home, for ourselves, and 5 spacious, self-contained, suites which we rent to tourists: The Galeodan Suites.
At the same time, we purchased a custom made 10m offshore fishing boat, refurbished, renamed and relaunched her as Leodan.

Now we offer the complete package for discovery, adventure and exclusive accomodation...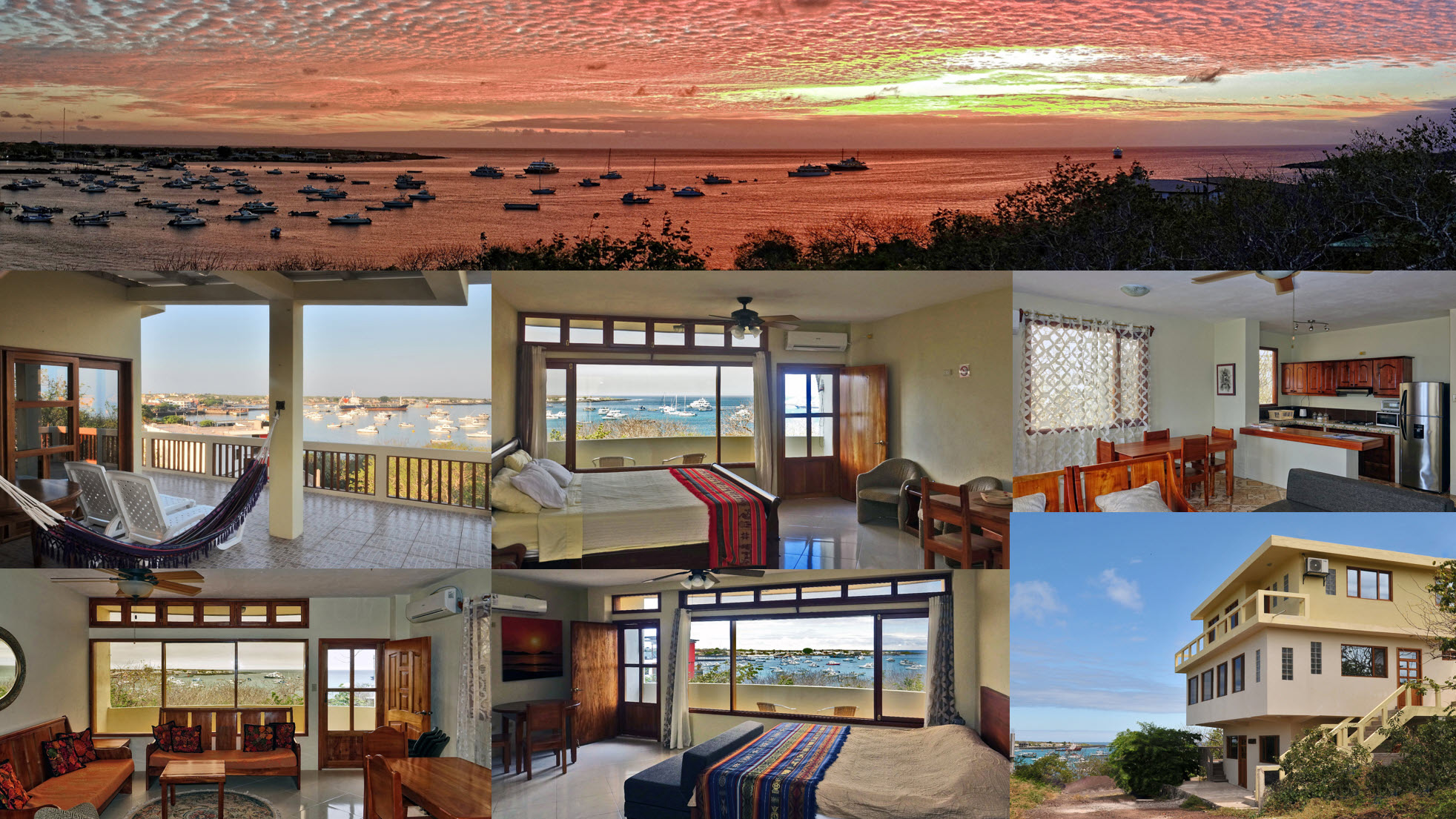 The Galeodan Suites in Jardin de Helena* are in a quiet residential neighborhood on the outskirts of town, just 5 minutes' walk from the center and 200 m from San Cristobal's most popular public beach: Playa Mann.
The double suites have king beds, while the family suites have 2 bedrooms: a master bedroom with king bed and a second with 2 beds: twin or double.
All suites feature:
Private terrace (Penthouse Suite) or balcony (other suites), all facing west, over the bay.
Private, fully enclosed bathroom with shower
Private entrance
Solid wood windows, doors and furniture by local craftsmen.
Split-system air-conditioner
Fully equipped kitchenette with fridge, cooktop, sink, coffeemaker, microwave.
Gas heated hot water in bathroom and kitchen
Room safe
Free Wi-Fi Internet
We provide, linens, toiletries, hairdryer and unlimited drinking water. We also stock the kitchenette with coffee, tea, milk, sugar, salt, pepper, oil, eggs, fruit and cereal, for you to make your own breakfast. We call it "Serviced Self-catering" - As independent as you want to be. We are also just a short walk from excelent restaurants serving national and international cuisine.
* Jardin de Helena (our name for the overall property) is registered with the Galapagos Ministry of Tourism.
See more... GaleodanSuites.com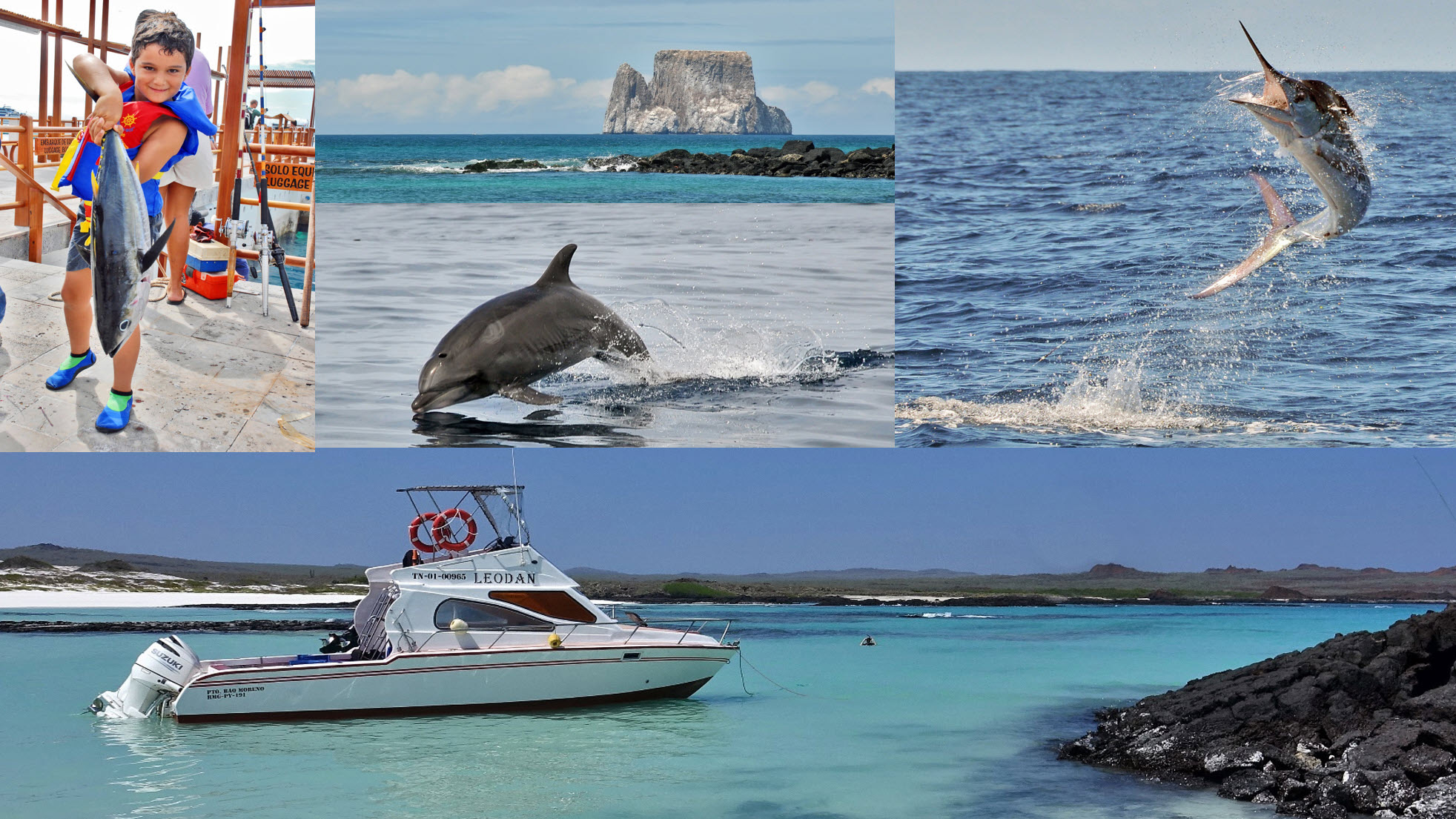 Vivencial Fishing Boats, like Leodan, are owned and operated by fishing families where the owner has relinquished their commercial fishing rights for a special licence, issued by the Galapagos Park. With our "PAV" licence, we take tourists on excursions to fish and visit the many exceptional visit-sites around San Cristobal, including the islands of Espanola and Floreana. Several visit-sites are exclusive to the PAV boats and the "360" tour which circumnavigates the island with stops at Kicker Rock, Punta Pitt and Rosa Blanca is one of the most popular tours in Galapagos.
San Cristóbal is the recreational fishing centre of Galápagos. Here we enjoy an exceptional variety of species and spectacular locations to suit every type of angler:
Offshore
Marlin - Striped, Blue & Black
Tuna - Yellowfin & Big Eye
Dorado \ Mahi Mahi \ Dolphinfish
Amberjack, etc...
Inshore:
Tuna
Wahoo
Grouper
Wrasse etc.
You can even mix the two, depending on your preferences or where the fish are biting that day - We call that  Pesca Mixta .
See more... Galeodan.com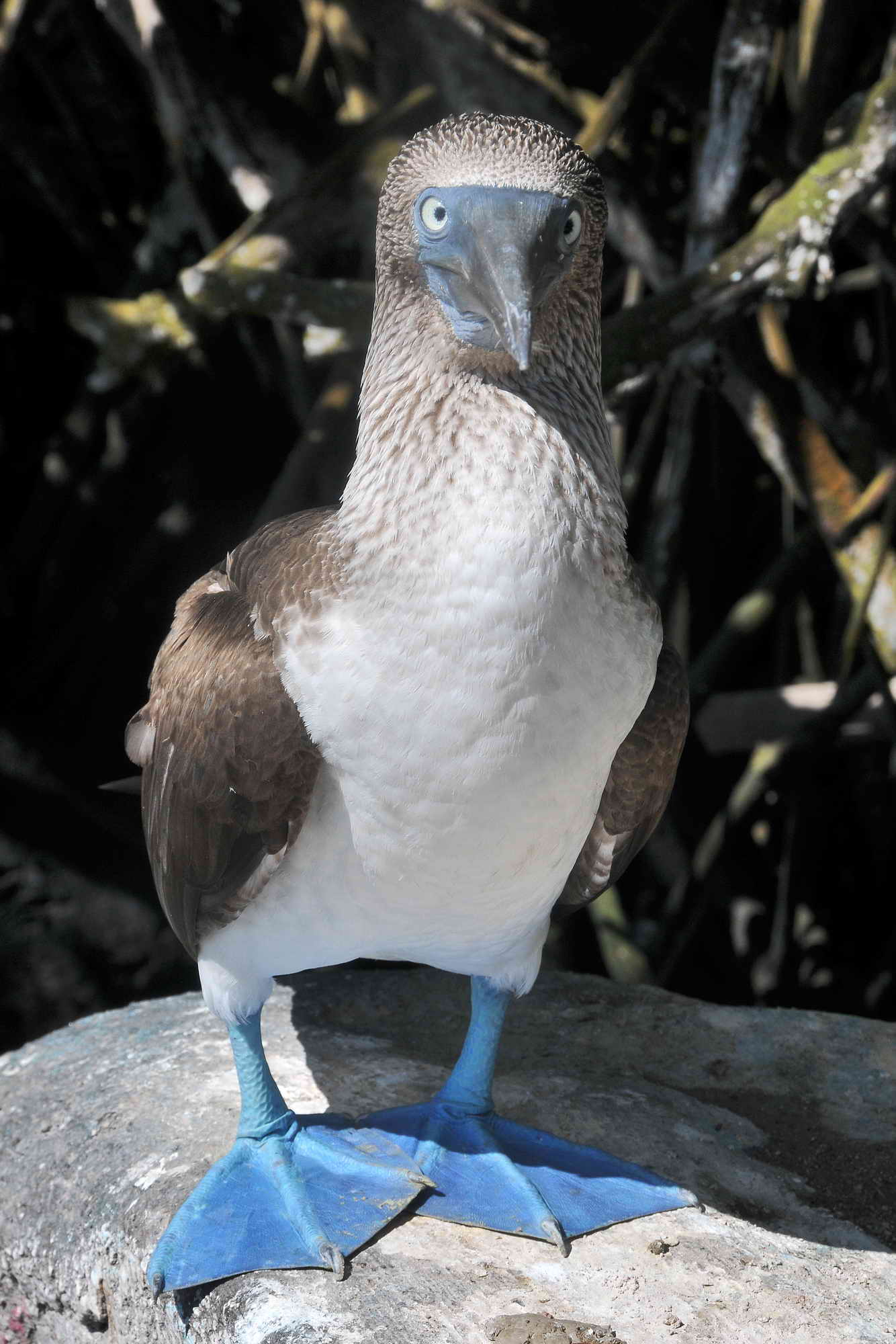 Contact Us - Galeodan Suites
Email:
Info@galeodan.com
Telephone:
+593 5 252 1613
Mobile \ WhatsApp
+593 99 654 9948 - English
Mobile \ WhatsApp
+593 99 643 4823 - Espanol
URL
GaleodanSuites.com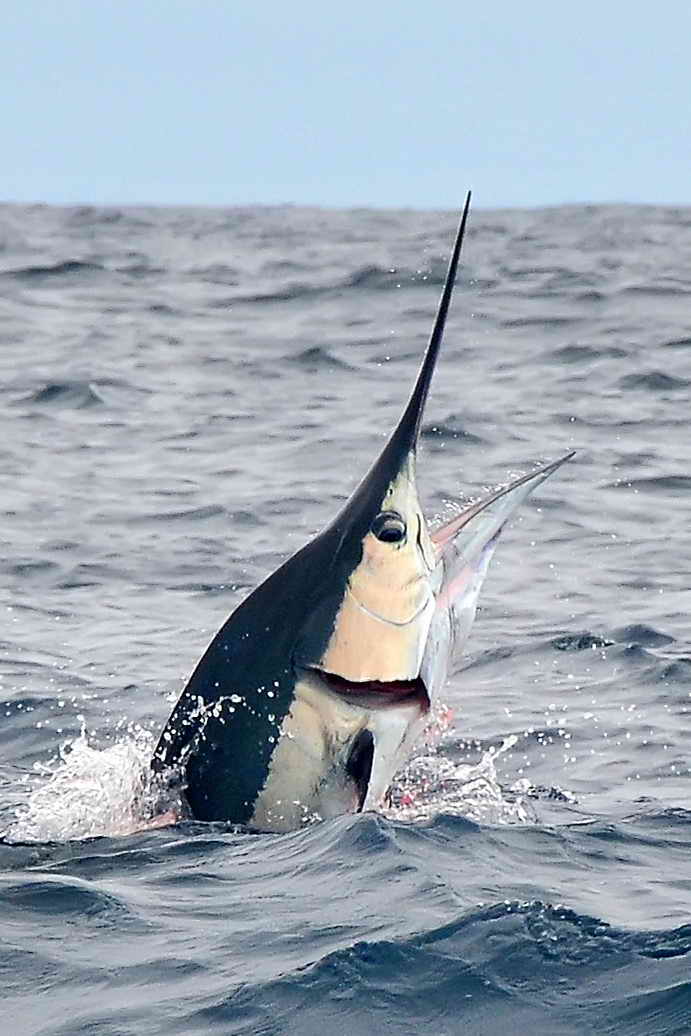 Contact Us - Galeodan Vivencial Fishing & Touring
Email:
Info@Galeodan.com
Telephone:
+593 5 252 1613
Mobile \ WhatsApp
+593 99 654 9948 - English
Mobile \ WhatsApp
+593 99 643 4823 - Espanol
URL
Galeodan.com